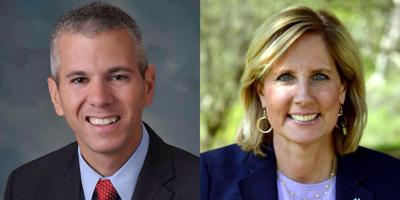 Confusion reigns in the election for the 22nd New York Congressional District. Incumbent Anthony Brindisi, a Democrat, is currently losing to Republican challenger Claudia Tenney. But, the margin is a razor-thin 12 votes.
But – hold your breath! – 55 votes that had not been counted were recently "found" by election officials. Apparently, 11 of those votes had been cast by unregistered voters. What? How do unregistered voters manage to get past the election officials at the polls who are supposed to be verifying voter registration?
Oh, but that's not all. Hold your breath! It seems another 12 uncounted ballots were recently found in a drawer!
No, we're not talking about some banana republic with a history of suspicious election activity. We're talking about the 22nd Congressional District in New York, right here in the good ol' U. S. of A.
A judge has the responsibility of sorting this mess out. Well, good luck with that.
How can the American people have confidence in their elected officials if we can't have confidence in the elections that put them in office?
This is ridiculous.
Be Christ for all. Bring Christ to all. See Christ in all.