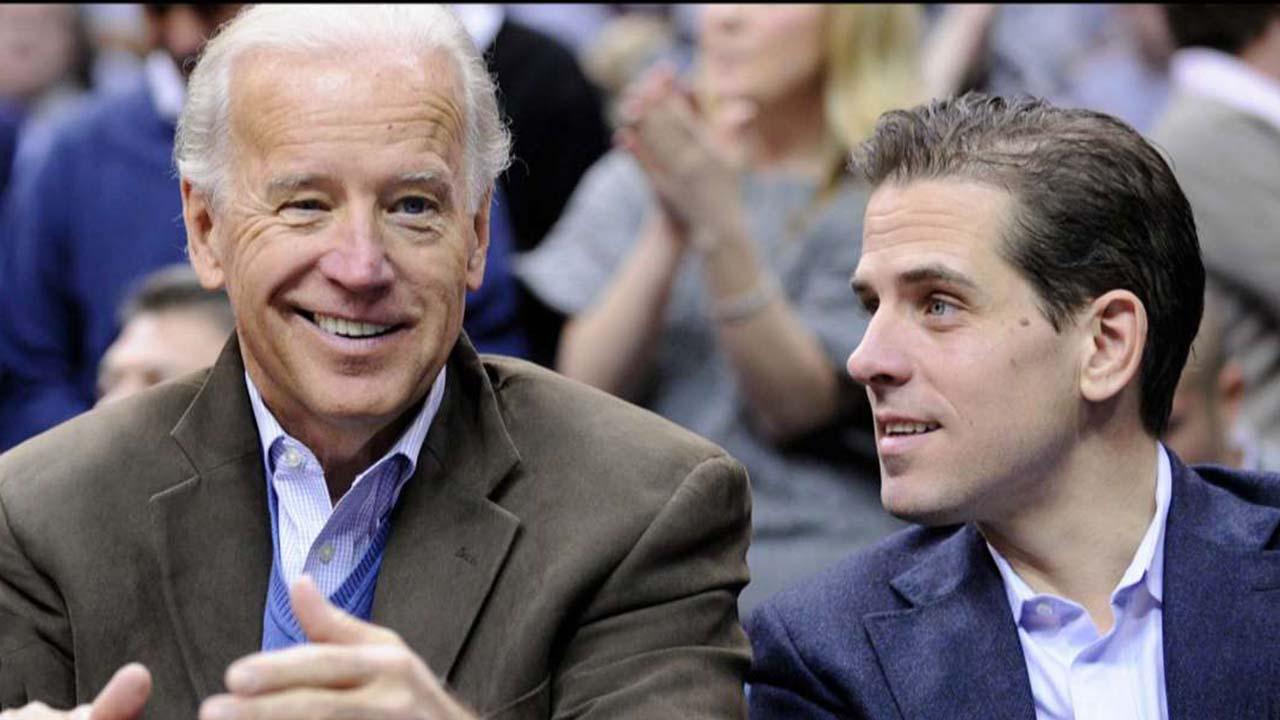 Two developments this week ought to raise concerns among Americans, especially in light of the upcoming election.
The first is the revelation, reported by the New York Post, of a series of emails between Hunter Biden, Joe Biden's son, and others connected to the younger Biden's work with Burisma, a Ukrainian gas company. The emails implicate Hunter Biden in a scheme to use his father's influence favorably for Burisma, which was facing political and financial pressure from the Ukrainian government and was being investigated by the Ukrainian Prosecutor General Viktor Shokin. At the time, Joe Biden was Vice-President of the United States and in charge of the Obama administration's policy toward Ukraine.
Joe Biden has consistently denied having any knowledge of his sons involvement with Burisma. However, the emails make clear that Hunter arranged for his father to meet with executives from Burisma. They also make clear that Hunter intended to exploit his influence with his father to prove to Burisma that he was a valuable asset to them. Hunter Biden was reportedly paid tens of thousands of dollars a month for his work with Burisma, though he had no experience in the gas industry. In a 2014 email, Vadym Pozharskyi, a Burisma exectutive, asked Hunter Biden for "advice on how you could use your influence" on behalf of Burisma. In a 2015 email, Pozharskyi thanked Hunter for the opportunity to meet with the elder Biden, saying it was a great honor to do so.
Not long after Joe Biden allegedly met with Burisma executives, he pressured Ukrainian President Petro Poroshenko and Prime Minister Arseniy Yatsenjuk to fire Prosecutor General Shokin, holding over their heads the denial of $1 billion in aid to Ukraine if they didn't. Shokin was fired, and Joe Biden later bragged about his getting Shokin fired when he spoke to the Council on Foreign Relations in 2018. According to the Post article, "Shokin has said that at the time of his firing, in March 2016, he'd made 'specific plans' to investigate Burisma that 'included interrogations and other crime-investigation procedures into all members of the executive board, including Hunter Biden.'"
So, just to sort it out, Burisma hired Hunter Biden, the son of the then Vice-President of the United States and the point man on U. S. policy in Ukraine, as a member of their executive board, even though he had no experience in the gas industry. He was paid tens of thousands of dollars a month and asked how he could use his influence with his father to benefit Burisma. Burisma was facing an investigation into criminal activity by the Ukraine Prosector General, Viktor Shokin. After meeting with exectives of Burisma, Joe Biden pressured the Ukraine government to fire Shokin or face losing $1 billion in U. S. aid to their country. Shokin was fired and Biden later bragged about his getting Shokin fired. All of this in the face of Joe Biden's repeated denials that he knew anything of his son's involvement with Burisma.
At this point, none of this has been confirmed. Even still, they are highly serious allegations, and worthy of headlines in every paper in the country.
Which brings me to the second concerning development. The U. S. media has been largely silent on the matter. As of yesterday, CNN, the New York Times and the Washington Post had not reported anything on the story. Worse, Facebook and Twitter actively censored the story, not allowing people to share any link to the New York Post's articles and even locking the twitter account of White House Press Secretary Kayleigh McEnany. At a town hall meeting produced by ABC News Thursday night, Biden did not face even one question about the Burisma matter.
No one thinks that the press is objective anymore. Studies on the question have revealed for years that the vast majority of journalists lean left politically. CNN and MSNBC are, for all intents and purposes, outlets of the DNC. Even late night comedy and variety shows do more political pumping for the Democrats than they do comedy or variety these days.
But, for supposedly legitimate news sources to refuse to carry a particular story about very serious charges of corruption, influence peddling and political bribery by the candidate of one of the two major political parties represents a dereliction of duty to the American people and a surrendering of their credibility as journalists. It constitutes nothing less than an attempt to influence the election.
Facebook and Twitter are equally guilty. They are not and do not pretend to be journalists. For them to unilaterally decide for all of their users that a particular story will not be shared because it is "potentially harmful" to one of the candidates is ludicrous and presumptuous. They are basically saying that their users do not have a right to this information. That is not for them to decide. Facebook and Twitter are facing calls for a federal investigation into election tampering. That investigation should proceed.
We, the American voter, need to hold our politicians, as well as the news outlets and social media giants, accountable. We cannot concede to living in a country where our information is controlled by a group of elites who have decided before hand what we need to know and how we should vote. These developments are distressing and more expected of a government like China or Cuba than a free society like the United States. If we say nothing, if we do nothing, we can only expect it to continue. For a people to be free, they must be well informed.
Be Christ for all Bring Christ to all. See Christ in all.