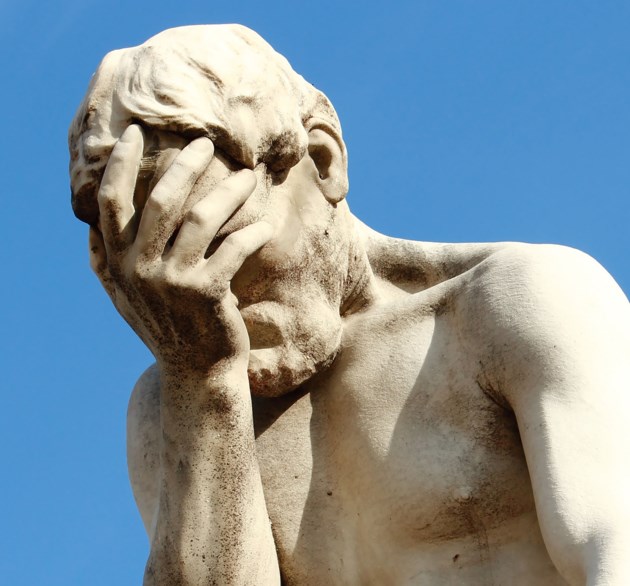 Yesterday, at the opening of the 117th Congress, Rep. Emanuel Cleaver (D-MO), an ordained United Methodist minister, offered a prayer. It is a tradition of the Congress to open with prayer. Breaking tradition, or perhaps attempting to impose a new one, Rep. Cleaver closed his prayer with the words, "Amen and awomen."
Come again, Reverend? Amen and awomen? What in the world is "awomen"?
I'll tell you what "awomen" is. It's a pathetic, moronic attempt to pander to those who demand that everything be gender neutral or gender inclusive. Despite being an ordained minister, Rep. Cleaver apparently failed to pay attention in Scripture class when it was taught that amen is an ancient Hebrew-Aramaic word that means "so be it". The word amen has no gender. It has nothing to do with gender. The fact that it ends in the letters m-e-n does not magically transform it into a word that references the male sex.
But, uninterested or unconcerned about the actual meaning of words, too hopelessly wedded to gender ideology, or too eager to prove his "wokeness" credentials, Rep. Cleaver sallied forth into the land of the etymologically bizarre, and dared to present to the world his neologism "awomen". As such, he managed to make himself look and sound utterly ridiculous while at the same time throwing down the gauntlet to any and all other members of Congress to prove their own dedication to the cause by daring an attempt at transcending Rep. Cleaver's hairbrained heights. Will any take up the challenge? Is there really any question?
In point of fact, Speaker of the House Nancy Pelosi (D-CA) and Rep. James McGovern (D-MA), chair of the Rules Committee, beat Rep. Cleaver to the punch when they introduced the proposed new rules for the 117th Congress that require members employ gender-neutral terms. Reporting on the proposed rules, the "Daily Caller" wrote:
"The Rules Package for the 117th Congress includes a proposal to replace gendered language referring to a representative's family members with gender-neutral terms, House leaders announced Friday. Democratic California Rep. Nancy Pelosi and Democratic Massachusetts Rep. James McGovern, chairman of the Rules Committee, announced changes to the House rules that will 'honor all gender identities' by modifying the pronouns and familial relations references in the rules, the Committee on Rules announced. The resolution would change 'pronouns and familial relationships in the House rules to be gender neutral or removes references to gender, as appropriate, to ensure we are inclusive of all Members, Delegates, Resident Commissioners and their families – including those who are nonbinary,' McGovern's announcement said."
It seems there is no limit to the lengths to which some politicians will go to pander to whatever identity group they believe is necessary to please for political gain or credibility. Would that they were as energetic and creative in addressing the actual problems and challenges this country faces!
Be Christ for all. Bring Christ to all. See Christ in all.