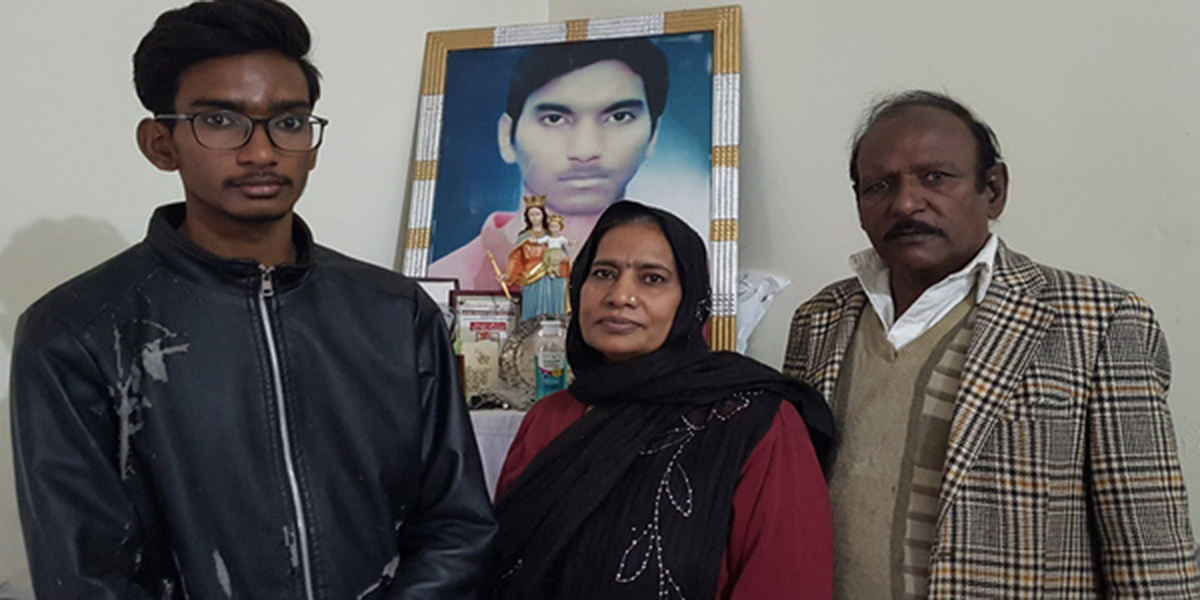 On this first Friday of Lent, it seems appropriate to write about a contemporary martyr.
Akash Bashir was a 20-year-old Pakistani Catholic who lost his life to a suicide bomber on March 15, 2015 when the terrorist attempted to enter St. John's Catholic Church in Youhanabad, which is the Christian quarter of Lahore, the capital city of Pakistan's Punjab province. Akash's last words were to the terrorist, "I will die but I will not let you enter the church." These words are now inscribed on banners used to celebrate the anniversary of his martyrdom each year. The vicar general of the Archdiocese of Lahore, Fr. Francis Gulzar, began the process of Akash's canonization on the first anniversary of his death. His mother, Naz Bano, prays for Akash's canonization, even as she continues to grieve the loss of her son.
According to Open Doors ministry, Pakistan is one of the worst countries for Christians, the persecution there being rated "extreme." Christians face discrimination in the workplace, Christian girls are abducted, raped, and forced to marry Muslim men, Christian churches and buildings are targeted for destruction, and Christians of all sorts are accused under the nation's strict blasphemy laws, often being attacked or killed for supposed violations.
Akash Bashir became concerned for the safety of his Catholic community after a suicide bomber attacked All Saints Church in Peshawar City on 2013. The Christian churches of various denominations in Youhanabad were recruiting for teams of men to guard the churches during worship services. Akash volunteered to join such a team. It was while he was serving as such that he was approached by the suicide bomber. Akash refused to allow him passage, offering his own life to save the lives of those in the church. Even still, at least 20 died and another 80 were injured in the suicide bombings that targeted two churches that Lenten Sunday in March.
Now Arsalan, Akash's brother, serves on the security team to guard the church, while Akash's parents, priest and neighbors pray for their own safety and the canonization of their martyred son, fellow parishioner, and friend.
It is easy, sometimes, for us in the West, where religious freedom is relatively respected, to forget about the serious persecution suffered by our brothers and sisters in Christ around the world, especially in countries dominated by Islam or controlled by Communism. These are the two great threats to Christianity in our world today. Secularism is a third, but it more attacks the rights and freedoms of Christians and not as often represents a threat to their lives.
When I pray my rosary, I offer the Creed for the persecuted Church. It is good to keep them in our minds, hearts and prayers. I will be featuring the stories of contemporary martyrs this Lent.
Be Christ for all. Bring Christ to all. See Christ in all.