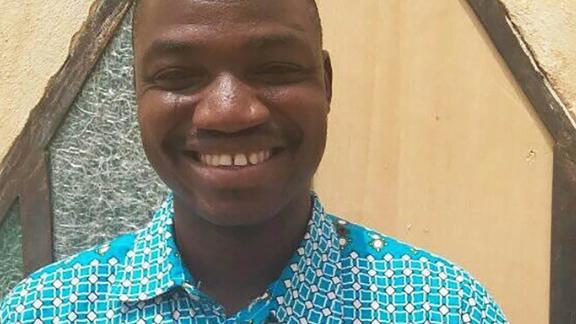 Fr. Simeon Yampa was celebrating Mass in his church in Dablo, Burkina Faso on May 12, 2019 when 20-30 gunmen riding motorcycles started firing their guns into the congregation. Six men were killed, including Fr. Yampa. The attackers then set fire to the church and to local shops and a health center.
Burkina Faso has seen an increase in violence against Christians committed by Islamist jihadist. In April of the same year, four men were killed in an attack on a Catholic church in another village, as were six men attending services at a Protestant church, including the pastor.
The day after the martyrdom of Fr. Yampa and the others in Dablo, four men were murdered while participating in a Catholic procession in their village near the city of Kongoussi. The murderers released the children, then killed the four men and burned a statue of St. Mary. Philippe Cardinal Ouedraogo, archbishop of Ougadougou, was defiant in response to the violence. "We will not be bogged down by the religious attacks," he said. But Burkina Faso has seen an increase in violence against Christians by those loyal to ISIS, and tens of thousands have been displaced.
Fr. Yampa was a young man, only 34 years old. He was ordained on July 7, 2014. His bishop, Theophile Nare of Kaya, described him as "a humble person and obedient and full of love."
The persecution and martyrdom of Catholics and other Christians of all traditions has increased all over Africa. Please pray for their safety and perseverance. You can learn more about how to help through Aid to the Church in Need.
Be Christ for all. Bring Christ to all. See Christ in all.