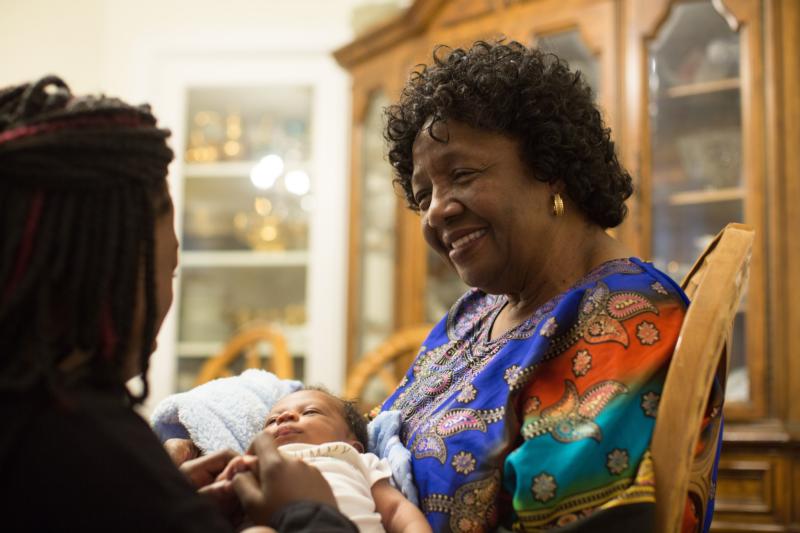 The Supreme Court is listening to arguments in Fulton vs. the City of Philadelphia, a potentially landmark religious liberty case.
In 2018, Philadelphia decided to stop referring foster children to Catholic Social Services (CSS) because CSS would not consider same-sex couples as potential foster parents, consistent with the Catholic Church's teaching on marriage and sexuality. CSS sued, citing its First Amendment right to free exercise of religion. Sharonell Fulton, who has fostered dozens of children over twenty years through CSS, is the lead plaintiff.
Philadelphia argues that it is not discriminating against religion, but simply applying its nondiscrimination ban on all city contractors, including those associated with churches. Two lower courts sided with the city, so CSS appealed to the Supreme Court.
Some of the justices were confused about why the Court was hearing the case. In point of fact, no same-sex couple has been turned away for fostering by CSS because none have applied to be foster parents through that agency. Dozens of other agencies are willing to accommodate same-sex couples, and same-sex couples have been successful in their applications to foster children through these agencies. So, why is the fact that CSS will not serve same-sex couples because of their religious beliefs a problem, since same-sex couples have plenty of other places to go if they want to foster children? Justice Samuel Alito asked Neal Katyal, the attorney representing Philadelphia, about this. "If we are honest about what's really going on here, it's not about ensuring that same-sex couples in Philadelphia have the opportunity to be foster parents," Alito said. "It's the fact the city can't stand the message that Catholic Social Services and the archdiocese are sending by continuing to adhere to the old fashion view about marriage. Isn't that the case?" Katyal replied, "Absolutely not." In fact, Philadelphia pays CSS, "$26 million a year for foster care" services.
Justice Brett Kavanaugh accused Philadelphia of "looking for a fight," while Katyal claimed that giving an exemption to CSS would open the door to exemptions to the myriad other agencies with which the city contracts. This is a weak argument, in my mind. The free exercise of religion is a right protected by the U. S. Constitution, and ought not be trampled on lightly. Other agencies will not necessarily have complaints related to violations of their constitutional rights. Given that there are plenty of other agencies to whom same-sex couples can go to apply to foster children, there are no legitimate grounds for discriminating against CSS or other religious-affiliated foster agencies on the basis of their not serving same-sex couples because same-sex marriage is contrary to their teachings on faith and morals.
Lori Windham, representing CSS, couched the conflict as a simple religious freedom case. "Philadelphia won't place children with Sharonell Fulton, Toni-Simms Busch, or Catholic Social Services unless their church changes or violates its beliefs. In our pluralistic society, a properly functioning free exercise clause is supposed to prevent this kind of unnecessary and harmful conflict. There are children in need and loving homes are waiting for them."
Comparisons were made between racial discrimination and discrimination on the basis of sexual orientation. This is not the point, however. Race is immutable. Relationships and the level of commitment in which we enters them are choices. CSS is not discriminating against people with any particular sexual orientation. Rather, they are not serving people who enter into same-sex marriages because same-sex marriage is contrary to the teachings of the Catholic Church on marriage and sexuality. Marriage is a choice, a behavior, in the same way that heterosexual couples who are not married have chosen to engage in a particular behavior. If CSS will not consider the applications to foster children of heterosexual couples who are living together outside of marriage (and I strongly suspect they will not), then the case really has nothing to do with sexual orientation.
The Supreme Court could rule in such a way that this becomes a landmark religious liberty case, protecting the right of religious foster and adoption agencies to minister according to the principles of their faith. However, the Court could make a decision that impacts only this one particular case, almost guaranteeing more such cases in the future. Let us hope the Court makes the right decision and frees religious agencies from on-going battles to protect their First Amendment rights.
Be Christ for all. Bring Christ to all. See Christ in all.