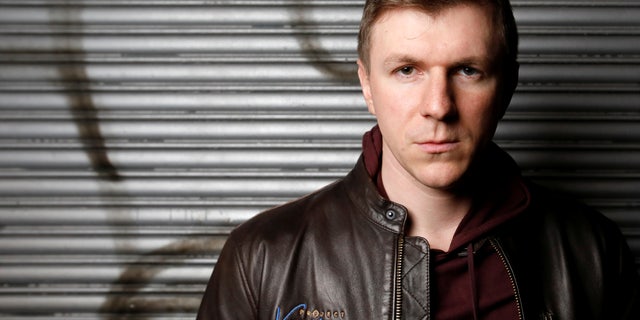 According to James O'Keefe, founder and CEO of Project Veritas, which Fox News describes as a "right-wing guerilla news organization," he received a tip last year from someone who claimed to have found Ashley Biden's diary that she had left behind in a hotel room. Ashley Biden is Joe Biden's daughter. The tipsters were negotiating with different news organizations in hopes of financial gain, claiming that the diary included explosive information about Joe Biden when he was running for president. O'Keefe said that they did not publish the material from the diary because they couldn't verify it as a legitimate source, and they turned the diary over to law enforcement, expecting them to return it to its rightful owner.
When O'Keefe learned that the Department of Justice was investigating what was now being called the "theft" of Ashley Biden's diary, he claims that Project Veritas' legal team contacted the DOJ and volunteered information to confirm that they were not involved in any criminal activity or criminal intent related to the diary. Even still, O'Keefe reports that his apartment was raided by FBI agents last Saturday morning, apparently looking for information related to the supposedly stolen diary. This was after the homes of two other Project Veritas associates had been raided a few days earlier.
O'Keefe says, "I woke up to a pre-dawn raid. Banging on my door, I went to my door to answer the door and there were ten FBI agents with a battering ram, white blinding lights, they turned me around, handcuffed me and threw me against the hallway. I was partially clothed in front of my neighbors. They confiscated my phone. They raided my apartment. On my phone were many of my reporters' notes. A lot of my sources unrelated to this story and a lot of confidential donor information to our news organization." The raid lasted two hours. Here's a scary thing: within the hour O'Keefe says he received a phone call from a New York Times journalist asking for comments about the raid. "We do not know how the New York Times was aware of the execution of a search warrant at our reporter's home or the subject matter of the search warrant as a grand jury investigation is secret," O'Keefe said. 
Well, this isn't good! The FBI conducts a raid on the home of a private citizen looking for information on the "stolen" diary of the daughter of the President of the United States that supposedly contains "explosive information" about the president, after that private citizen had turned the diary over to law enforcement. Then, even though such search warrants are supposed to be secret, somehow a journalist from a competing news organization finds out about it within the hour and calls for comment.
What is going on here? Is Joe Biden using the DOJ and the FBI as his personal investigative force, hoping to protect himself from whatever incriminating information might be stored in his own daughter's diary? Are the feds working in concert with the New York Times, sharing privileged information on search warrants and maybe other matters, to be sure that Biden continues to get positive news coverage?
O'Keefe asks some legitimate questions: "Project Veritas gave the diary to law enforcement to ensure it could be returned to its rightful owner. We never published it. Now, Ms. Biden's father's Department of Justice, specifically the United States Attorney's Office for the Southern District of New York, appears to be investigating the situation, claiming the diary was stolen. We don't know if it was but it begs the question: In what world is the alleged theft of a diary investigated by the President's FBI and his Department of Justice? A diary?"
It's no secret that the media elites have been providing amazingly positive coverage of Biden, both during the campaign and since he took office. They're protecting him and pandering to him, sometimes even using their position to justify his actions and cover for his missteps. But, Biden doesn't seem much interested in protecting the integrity of journalists, if he's willing to sic the DOJ and FBI on a journalist who he suspects might have something on him. Nixon famously had an enemies list of journalists, and Obama and Trump made no secret about their animosity toward journalists. Now, Biden seems willing to use the power of his office and of the federal government to send a chilling message to the media: "Don't threaten me or even be perceived as a threat to me, or I will send my dogs after you!"
A free press is a farce if the government feels empowered to intimidate journalists into silence.
Be Christ for all. Bring Christ to all. See Christ in all.