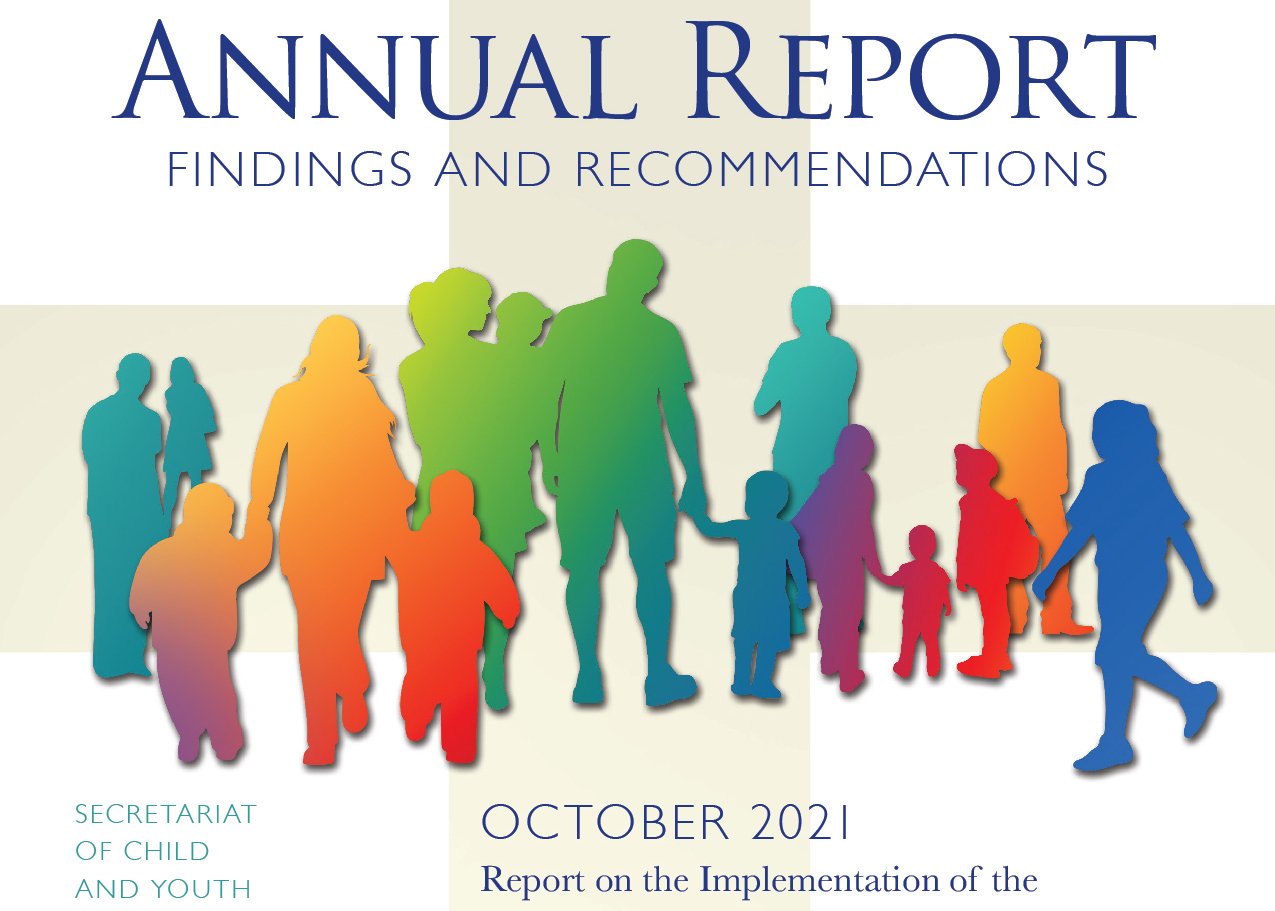 The 2020 Report on clergy sexual abuse in the Catholic Church has been published. The official title is the "2020 Annual Report, Findings and Recommendations: October, 2021 Report on the Implementation of the Charter for the Protection of Children and Young People." It covers the period from July 1, 2019 to June 30, 2020. The data was collected by StoneBridge Business Partners of Rochester, NY and was published by the National Review Board for the Protection of Children and Youth Protection of the United States Conference of Catholic Bishops.
According to the Report, there were 22 new allegations made against Catholic clergy in the 2019-2020 year. Of these 22 allegations, six were substantiated, seven are still being investigated, two were unsubstantiated, three were "unable to be proven," and four were classified as "other." Nine of the 22 allegations involved the use of child pornography, and seven of these are still being investigated (I gather they are the same seven), one was substantiated, and one was referred to a provincial of a religious order. According to the Center for Applied Research in the Apostolate at Georgetown University, there were a total of 53,549 Catholic clergy, priests and deacons, in the United States in 2020.
There were many more allegations made over the course of the 2019-2020 year, but the vast majority of these were historical, many of which came out because some states made changes to their statutes of limitations laws. A total, then, of 4228 allegations were made involving 3924 alleged victims. Because of the historical nature of these allegations, most of them decades old, it is almost impossible to ascertain how many could be substantiated or are able to be proven.
The 22 new allegations are about average for the last five years, from 2016-2020, as is the number of those allegations able to be substantiated. Since 2016, there have been 134 allegations of abuse against clergy, 32 of which have been substantiated. Since 2010, the average number of substantiated allegations has been 5.9 per year. Historically, 80% of the cases of abuse involved adult priests abusing postpubescent boys. That percentage has dropped to 60%. This is, perhaps, attributed to reforms adopted by seminaries to accept men who are more sexually healthy and mature, and with values consistent with Church teaching on sexuality.
Of the 197 diocese and eparchies in the United States, 195 participated in the Report.
If progress can be measured by fewer minors being abused, and I think that is the best measure, then Catholics can take comfort that progress has been made on the matter of clerical abuse of minors. In the 1970s, which most regard as the height of the abuse crisis, there were hundreds of new substantiated allegations made against Catholic clergy. Even still, that provides little comfort to the five victims of the substantiated cases last year that apparently involved their physical sexual abuse (one of the six substantiated allegations involved the use of child pornography). The fact that the numbers of minors abused is so much lower than decades ago is good. The fact that the numbers have seemed to have leveled off at around six or so is a horror. Are we really to accept that, in any given year, five or six minors will be sexually abused by a priest or deacon? Is it unreasonable to expect that number to be zero? I certainly understand that priests and deacons are not perfect. But, I'm not asking for or expecting perfection. I'm expecting that they will not engage in the sexual exploitation of a minor. That is a more than reasonable expectation of someone committed to serving the Body of Christ.
Be Christ for all. Bring Christ to all. See Christ in all.