Texas Guardsman's Body Found. The body of Texas National Guardsman Bishop Evans has been found. A two-day search ensued when Evans went missing after jumping into the Rio Grande River in an effort to rescue two illegal immigrants who appeared to be drowning as they attempted to enter the United States. Evans was 22 years old and was a field artilleryman, part of the A Battery, 4-133 Field Artillery Regiment in New Braunfels, Texas. He joined the Texas Army National Guard in 2019 and served in Kuwait and Iraq. Reports from the Texas Rangers say that the illegal immigrants survived and are believed to have been trafficking narcotics. They are now in the custody of the U. S. Customs and Border Patrol. Gov. Greg Abbott of Texas said in a statement: "We are heartbroken to learn of the death of SPC Bishop E. Evans who was reported missing in Eagle Pass on Friday. Our National Guard soldiers risk their lives every day to serve and protect others and we are eternally grateful for the way SPC Evans heroically served his state and country." The number of illegal immigrants attempting to enter the United States has grown exponentially since Joe Biden took office and ended a number of Trump-era policies that had largely contained the problem. Biden has essentially proved himself an "open borders" president. The Border Patrol had 221,000 encounters with illegals crossing the southern border of the U. S., a record number and the most in decades. Half of those were sent back under Title 42, a Trump policy meant to protect the U. S. from the coronavirus. Biden has said he will end Title 42 on May 23 and those working to secure the border expect an even greater surge of migrants attempting to cross over. They also expect a surge in cartel activity already exploiting the Biden administration's border policy to increase drug and human trafficking. The Christian obligation to welcome the stranger and provide comfort to those suffering and shelter to the homeless is real. Pope Francis has repeatedly insisted that countries ought to be generous in their welcoming of refugees and migrants. But Pope Francis has also said that nations have borders and have a right and obligation to secure those borders. The Biden administration's border policy has resulted in a security and humanitarian crisis. Our border patrol is overwhelmed. Biden has resorted to bussing and flying immigrants to locations across the U. S. under the cover of darkness and with no concern over these communities' capacities to manage such an influx of people, especially people in great need. The drug and human trafficking cartels regard our southern border as no barrier at all to their criminal activities. And Biden only wants to make it worse by disposing of Title 42. Even Democrats are encouraging Biden to reverse course on his decision to dispose of Title 42, especially those along the border and those in tight political races. Morale is low among Border Patrol officers. They're feeling overwhelmed, and with good reason. Biden has done his country a disservice with his immigration policy. He has a moral obligation to right this wrong. He won't, of course. But that's nothing new for a president whose policies are mostly incompetent and confusing.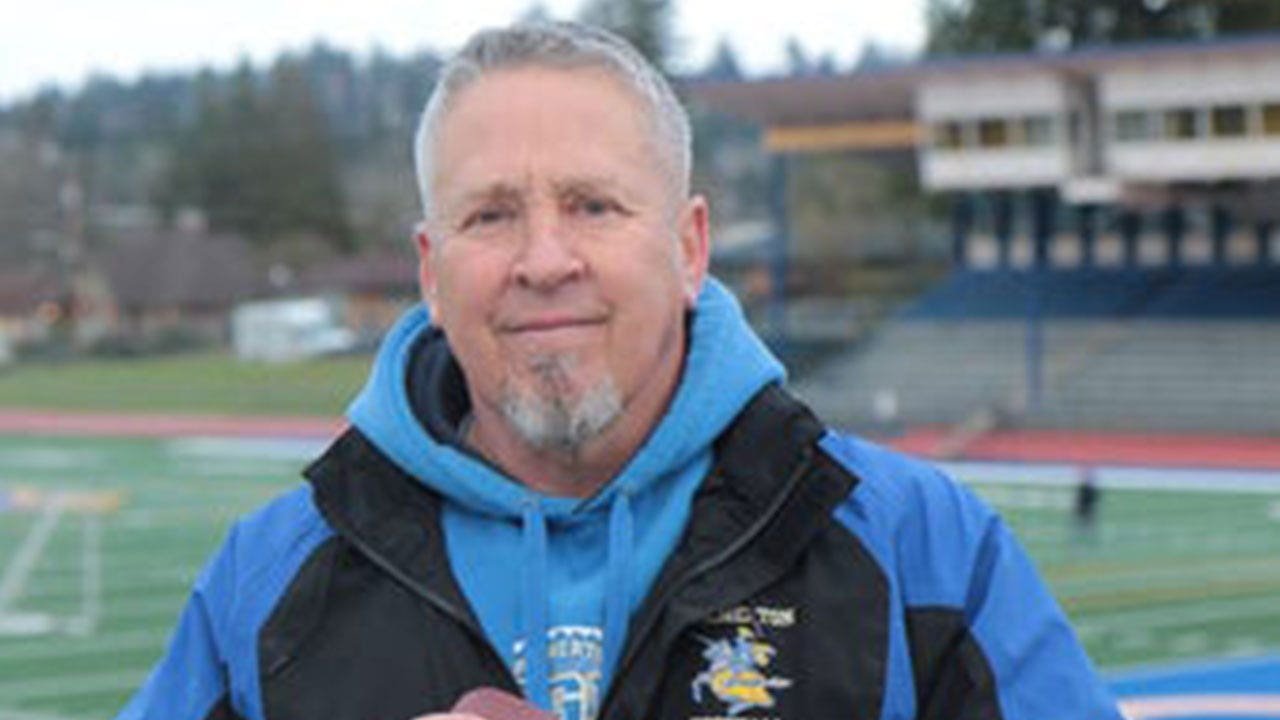 Coach takes prayer case to Supreme Court. Coach Joseph Kennedy had been in the practice of praying with players from his Bremerton High School football team after games on the field's fifty-yard line for years before administrators in his Washington state school found out about it. They instructed Coach Kennedy to stop the practice and to find a private place to offer his prayers. Coach Kennedy insisted that to do so violated his Constitutional right to practice his religious faith without state obstruction. He was not demanding or even encouraging students to participate in his private prayer. "I was just doing the free exercise of my religion and wasn't going to go hide it because I work for the government," Kennedy said. "No one in America should have to hide who they are or that they have faith." He was simply walking out to the fifty-yard line to pray. Anyone who joined him did so voluntarily. Well, it seems that a lot of people joined him voluntarily. The school district put him on paid leave. When his contract with the school expired, he elected not to re-apply. After lower courts ruled in favor of the school, Kennedy's case is now being considered by the Supreme Court. My honest take on this is that Coach Kennedy strikes me as a bit of a show-boater. He might consider the admonition of Jesus that, "When you pray, go to your inner room, close the door, and pray to your Father in secret. And your Father who sees in secret will repay you" (Matthew 6:6). Even still, it was beyond the purview of the school to instruct Kennedy to pray in private. Teachers, and other government employees, don't surrender their Constitutional rights just because they decide to enter public service. If the school could tell Kennedy he was not allowed to pray on the fifty-yard line, or any place in particular, because it was public, the school could tell a teacher not to make the sign of the cross before lunch in the school cafeteria, or to not wear a yarmulke or hijab on school property. If the school argues that the simple act of Kennedy praying in public pressures students to join in lest they feel excluded or fear punishment by their coach, the same argument could be made of the atheist student whose teacher wears a crucifix or a scapular around his neck. Would that student feel pressured to hide his religious beliefs or feign devotion to Jesus or Mary for fear that the publicly devout teacher might ding his grades because of his atheism? Is that sufficient ground to suppress a teacher's right to practice his or her faith publicly? I don't think so. Better that students learn the virtue of moral courage in being true to one's self. It's certainly true that students who don't embrace the non-binary sexual dogma pushed by schools and peers these days need to learn to stick up for their values even when standing against the tide, and schools couldn't care less about them. Moral courage is a lesson worth learning. So is the value of defending one's Constitutional rights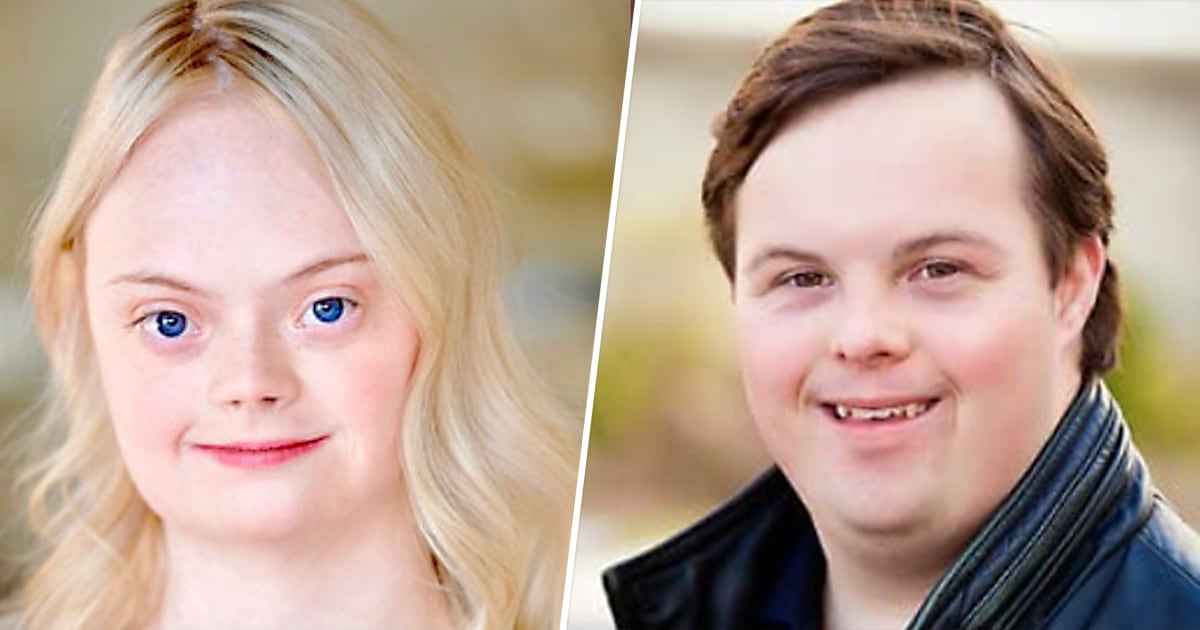 Hallmark movie stars actors with Down syndrome. Live Action, the pro-life activist organization, reports that a new Hallmark movie entitled "Color My World with Love" will star two actors with Down syndrome. Being a Hallmark movie, it's naturally about two people who fall in love. Those two people are Kendall and Brad. Kendall is an impressionist painter and Brad is her love interest that she meets at a cooking class. Kendall is played by Lily D. Moore, and her love interest Brad is played by David DeSanctis. Ms. Moore told Entertainment Tonight that, "Everyone has a dream to fall in love and get married one day, even people with disabilities. I hope viewers take away that 'Color My World with Love' is about painting your own story through your emotions and that we all have endless possibilities." Hollywood has been on a relentless campaign to portray LGBTQ+ persons as just regular folk, even going so far as to mandate a quota for LGBTQ+ characters in movies. It seems almost mandatory now that any couple in a television commercial be biracial. All of this has the hope and effect of "normalizing" these relationships in the eyes of those who might be uncomfortable with LGBTQ+ and biracial relationships. Hallmark, who has also bought in to the LGBTQ+ agenda, is to be commended for their effort to portray people with Down syndrome as just normal folk who have aspirations and "endless possibilities" because, if any group genuinely suffers discrimination today, it is those with Down syndrome and other disabilities, so much so that even their right to exist is questioned. An in utero diagnosis of Down Syndrome is a death sentence for many. In the United States, 67% of babies with Down Syndrome are aborted. It's even worse in other countries. In France, the rate is 77%, in the UK it is 90%, and in Iceland it is virtually 100%. Pro-lifers have been advocating for state protection for unborn Down Syndrome babies. The Down Syndrome Information Act, passed in 2018, requires that the Tennessee Department of Health provide information about Downs to families and doctors. A similar law passed in Pennsylvania in 2014. Too often, when a doctor informs a couple that their unborn child has Down syndrome, they simply recommend abortion. If the parents refuse, they face a world, and even a medical community, that knows less and less about Down syndrome and offers fewer and fewer services to parents. In a culture where the word privilege gets thrown around a lot, and those with privilege are condemned, it is the greatest of "privileges" to decide who gets to live and who gets to die. Sadly, those with Down syndrome and other disabilities are more often than not are targeted as being unworthy to live. Hopefully, Hallmark's new movie with represent a step, if only a small one, away from the culture of death to which those with Downs so often fall victim.
Be Christ for all. Bring Christ to all. See Christ in all.