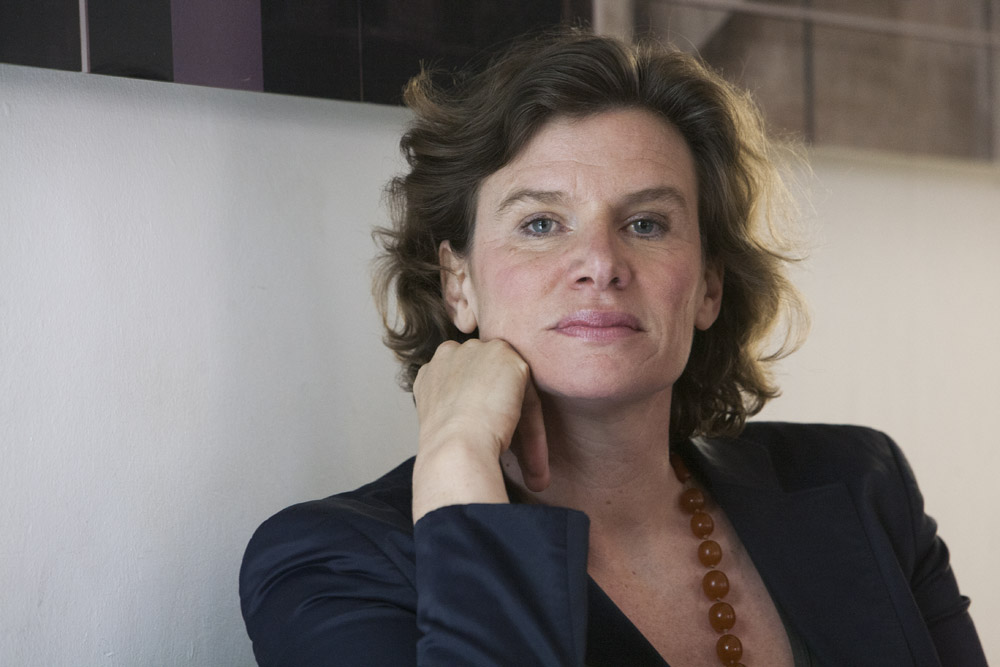 Pope Francis makes controversial appointment. On October 15, Pope Francis appointed seven new members to the Pontifical Academy for Life. One of those newly appointed is Italian-American economist Mariana Mazzucato. In his 2020 book, Let Us Dream: The Path to a Better Future, Pope Francis praised Mazzucato's work as "thinking that is not ideological, which moves beyond the polarization of free market capitalism and state socialism, and which has at its heart a concern that all of humanity have access to land, lodging, and labor." But critics of Mazzucato's appointment at the Catholic Culture website made public several tweets and re-tweets Mazzucato made in favor of abortion rights or agreeing with those who denounced the Dodd decision by the United States Supreme Court that overturned Roe and Casey, the two Supreme Court rulings that declared abortion a constitutional right. Professor of jurisprudence Robert P. George of Princeton University was particularly outspoken about Mazzucato's appointment. Dr. George told Catholic News Service, "The Pontifical Academy for Life exists to advance the Church's mission to foster respect for the profound, inherent, and equal dignity of each and every member of the human family, beginning with the precious child in the womb. Either one believes in this mission or one does not. If one does not, then why would one wish to be part of the Pontifical Academy?" George asked. "And why would someone with appointment authority appoint someone to the academy? I can think of no explanation that is not shocking and scandalous." The Pontifical Academy for Life was founded by Pope St. John Paul II in 1994 to promote research in biomedicine and law "relative to the promotion and defense of life." According to its statutes, revised by Pope Francis in 2016, ordinary members "are appointed for a term of five years by the Holy Father, after hearing the opinion of the Governing Council and on the basis of their academic qualifications, proven professional integrity, professional expertise and faithful service in the defense and promotion of the right to life of every human person" [emphasis added]. Appointments to the PAL have not always been consistent with those statutes, as when Nigel Biggar, an Anglican cleric and moral theologian was appointed in 2017, even though he was on record for supporting abortion up to 18 weeks and euthanasia under some circumstances. It is imperative that the Church act in a way that is consistent with her teachings. Otherwise, people will not feel obliged to take those teachings seriously, because they'll conclude that the Church doesn't. These types of appointments, especially at a time like this when Catholic politicians and even bishops and cardinals are so public in their questioning or outright rejection of certain matters of faith and morals in a disordered attempt to make themselves or the Church more "relevant" to the modern age.
Stacy Abrams says decision to abort a child is an economic decision for women. In what is perhaps the most cynical statement in the abortion debate heard in some time, Georgia gubernatorial candidate Stacy Abrams tied abortion rights to family economics. Abrams was asked in an interview on Morning Joe the following: "While abortion is an issue, it nowhere reaches the level of interest of voters in terms of the cost of gas, food, bread, milk, things like that. What can a governor, what could you do as governor to alleviate the concerns of Georgia voters about those livability, daily, hourly issues they're confronted with?" Abrams responded: "Let's be clear. Having children is why you're worried about your price for gas. It's why you're concerned about how much food costs. For women this is not a reproductive issue. You can't divorce being forced to carry an unwanted pregnancy from the economic realities of having a child. Women — half the population — especially those of childbearing age, they understand that having a child is absolutely an economic issue. It is only politicians who see it as simply another cultural conversation. It is a real biological and economic imperative conversation that women need to have." Dan McLaughlin, writer for National Review, commented: "I didn't really expect Democrats to go with 'you know, it's cheaper to feed your family if you kill a few of them' as a closing argument, yet here we are." No, Abrams did not suggest that abortion was a solution to inflation, as some Republicans accuse her of. She did suggest that abortion is a solution to potential economic struggles for a family. While the Catholic Church allows for economic issues to be considered in family planning decisions, we've hit a particular low when politicians suggest that the way for women or families to avoid economic difficulties is to kill a child already conceived. The answer, of course, is to not get pregnant in the first place if you're not in a position to care for another child at any given time due to economic realities. But economic realities never justify killing a child already conceived, any more than they justify killing a child already born, killing a child already in school, or killing any family member who may be judged a "burden" to family economics. This is the kind of inhumane thinking that results from refusing to recognize the humanity of another, whether that other is an unborn child, an elderly relative, a slave, or what have you. When you refuse to recognize the humanity of the other, that other simply becomes a problem to be dealt with rather than a person to be respected and loved unconditionally. Abrams ought to be ashamed of herself, but shame is a quality few politicians possess these days.
English town council makes it illegal to cross oneself near abortion clinic. In an amazing affront to freedom of religion and freedom of speech, the Council of Bournemouth, Christchurch, and Poole in southern England has made it illegal to cross oneself within the borders of what they call a "safe zone" surrounding an abortion clinic. If a person is caught crossing themselves, reciting Scripture, or sprinkling holy water within the safe zone, they could be fined 100 pounds (about $113 dollars). A sign at the border of the safe zone reads: "The following activities are prohibited Monday to Friday between 7am and 7pm within the shaded area defined by the red line," and the first listing is: "Protesting, namely engaging in an act of approval/disapproval, or attempted act of approval/disapproval, with respect to issues related to abortion services, by any means. This includes but is not limited to graphic, verbal or written means, prayer or counselling." Citizens of this town, then, are not allowed to express any opinion, one way or the other, by any means that may be interpreted as expressing an opinion. So, if a person is innocently taking a walk and praying a rosary for the repose of the soul of her grandmother she is mourning and, without realizing it, enters the borders of the "safe zone," it could be interpreted as an anti-abortion protest, and she could be fined or convicted by a court. But that's merely an unintended potential consequence. The actual intended consequence is to shut down religious expression and speech in favor of "protecting" abortion services, because making the sign of the cross within view of someone who might work at the clinic or desire the services of the clinic is potentially so emotionally traumatic that the activity needs to be outlawed. Councillor Bobbie Dove said in a statement, "Whilst we acknowledge the right of anyone to conduct a peaceful protest, we had to balance this against the distress caused or likely to be caused, and the detrimental impact of behaviours experienced by those accessing medical services or doing their jobs." But the UK government seems to disagree. In their guidance statement on Freedom of Religious Belief, found on the Gov.UK website, it states: FoRB [Freedom of Religious Belief] is not just the freedom to hold personal thoughts and convictions, but also being able to express them individually or with others, publicly or in private." A government entity telling people where they can pray and for what they can pray within the confines of a marked off "safe zone" (safe from prayer?) is the antithesis of Freedom of Religious Belief. The claim here is that a woman walking into an abortion clinic for whatever reason, or an employee of that abortion clinic, has a right to not be inconvenienced by the nuisance of actually viewing another person in the act of doing something that may or may not be interpreted as expressing a differing view or a negative view of what goes on in their clinic. And that this "right" trumps what UK guidance calls the human right of a person to express their religious belief, to pray to their God, and even what they may choose to pray about. One would rightfully expect such a law being enforced in Communist China or by a fundamentalist Islamist state than the generally more freedom-respecting citizens of England. Yet, there it is. Abortion is regarded as so sacred a right that those who desire it and those who provide it are to be guaranteed that they not have to see or hear another point of view from the doorstep or the windows of their abortion mill, even if it means trampling religious freedom. God help us all.
Be Christ for all. Bring Christ to all. See Christ in all.