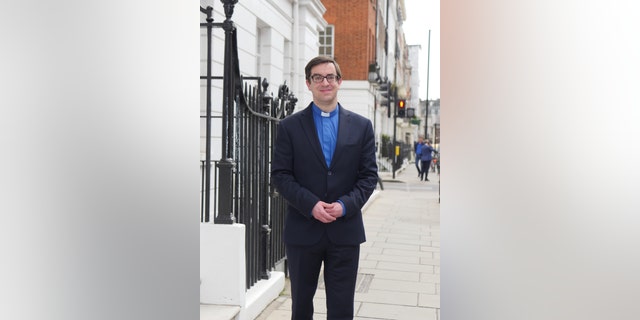 Imagine being accused by your colleagues at the high school where you teach of terrorism for telling your students that they are free to think what they like. Hard to imagine? That is exactly what happened to Reverend Dr. Bernard Randall, former chaplain at Trent College in Nottingham, England. Dr. Randall was concerned about the adoption of a program at the school that pushed an LGBT+ agenda, sometimes contrary to Church of England doctrine. So, in a sermon he gave on June 21, 2019, Russell told the students of Trent that they are not bound to embrace the LGBT+ agenda or platform or truth claims. He told them, "You should no more be told you have to accept LGBT ideology, than you should be told you must be in favour of Brexit, or must be Muslim." Dr. Russell stressed the need "to treat each other with respect," however, when they disagree. Days later, he was called in to a tribunal of school officials and informed that his sermon was inflammatory, divisive, and "harmful to LGBT pupils." He was told that, in the future, his sermons would be censored beforehand, but was later dismissed from his position. Worse still, Dr. Randall learned that his colleagues at Trent had reported him to Prevent, the anti-terrorism program in England. Prevent investigated the matter and determined that Dr. Russell's offense did not meet the criteria for terrorism. A small victory for sanity! Dr. Russell has received no support from his bishop. He is suing Trent College for discrimination, harassment, victimization, and unfair dismissal. He claims, "My career and life are in tatters."
It seems ridiculous that an accusation of terrorism could be brought against a chaplain at a Christian high school simply for preaching the autonomy of conscience. But this is the strategy now being used against all those who push back in any way, shape, or form against the LGBT+ agenda and ideology. At the beginning of the movement, the cry was that they just wanted to be left alone. No longer. Now, you must agree with their ideology and embrace their lifestyle and, if you don't, you will be punished. Yes, Prevent dismissed the charge. But who in their right mind would want to even face such a charge? How many will be silent to avoid such a charge, such destruction of their lives? With even the churches abandoning the moral teachings of the gospel, who will be there to protect the brave few who refuse to be silent?
Continuing the theme of the decline of Western civilization in the United Kingdom, on February 16, charges were dropped against two UK Catholics for praying too close to an abortion clinic. Isabel Vaughan-Spruce, co-director of March for Life UK, was approached by police on December 6, 2022 outside an abortion facility in Birmingham that was closed. They asked her if she was praying. The police asked her if she was praying! Yes, police approached a woman who was minding her own business, standing quietly on a street, and were suspicious that she was engaging in the criminal activity of praying silently in her head. She was honest and told them that she might, in fact, be praying silently in her head. They responded by putting her under arrest. I'm sure the people of Birmingham feel so much safer knowing their police officers are dedicated to putting their lives at risk to protect them from middle-aged women standing on streets praying in their heads.
Fr. Sean Gough, a priest of the Archdiocese of Birmingham, was arrested on February 9 where he was found by police holding a sign near a closed abortion clinic that read "Praying for Free Speech." At first, the officers determined that he was not in violation of the law, but they invited him to the station to interview him where, Fr. Gough asserts, "They interrogated me about my prayers to see if I was thinking illegal thoughts." They determined he was in violation of the law and charged him with "intimidating service users" of the abortion facility (a facility that was closed that day). He was also charged in relation to a sticker he has on his car that reads "Unborn Lives Matter."
Both Ms. Vaughen-Spruce and Fr. Gough were charged with violating the Public Spaces Protection Order, which says you can't engage in any kind of "intimidation" in the vicinity of an abortion clinic. The charges were dropped because of insufficient evidence. Good. However, how have we gotten to the point where a liberal Western democracy is arresting people for thought crimes? How did we get to the point where police are asking citizens if they are praying, or interrogating them on whether they are "thinking illegal thoughts"? Jeremiah Igunnubole, legal counsel for ADF UK, who represented Ms. Vaughen-Spruce and Fr. Gough, said of the outcome, "It's a great moment to celebrate the vindication of Father Sean and Isabel. But our Parliament is considering rolling out censorial legislation, which could lead to more situations where people's thoughts are on trial. Let's be clear — if Isabel or Father Sean had stood in the same spot thinking different thoughts, they likely wouldn't have been arrested."
Just to be clear that the UK has no monopoly on insanity, a case in Los Angeles came before the court where prosecutors hoped to avoid transferring Hannah Tubbs to a juvenile facility. Tubbs, formerly James Tubbs, is a convicted child molester who suddenly became a woman after he was arrested. Tubbs is 26 years old, but the offense for which he was convicted occurred when he was 17 years old so, while he could be tried and sentenced as an adult, Los Angeles District Attorney George Gascon elected not to do so. There are suspicions that Tubbs claimed to be transgender in order to game the system so he could be incarcerated with females. Deputy District Attorney Sean Sanna brought up this possibility and, in the process, allegedly "misgendered" Tubbs. Sanna was suspended for five days without pay for his horrible actions. Tubbs has a long record of offenses in multiple states, including assault and murder. The judge in this case said his hands were tied and ordered Tubbs to be transferred to a juvenile facility for the rest of his two-year sentence for molesting a 10-year-old girl. He will, of course, be interred with a female population, but the state insists that he was be incarcerated alone, apart from the rest of the facility's population. Right. I'm sure that provides a great deal of comfort to the girls in the facility and to their parents. Jonathan Hatami, deputy district attorney with the Complex Child Abuse Unit, said of the case, "There was evidence presented at the juvenile proceedings which showed that Tubbs sexually assaulted two young girls in different incidents in the past. The child victims will suffer lifelong trauma. Tubbs also has prior violent convictions and conduct as an adult. The victims will get no justice. The public will get no safety. George Gascon has sacrificed the safety of the public, the rights of victims, and justice in order to follow his own political ideology. It's an injustice against all of us, especially the young victims."
We have reached the point where protection of basic freedoms, and even protection of our very lives, is secondary to a political, cultural, and social ideology that will tolerate no disagreement or divergence from that ideology. How are Christians to respond to this? As always, with joy. Christians in the West have enjoyed relative cultural dominance for so long and relative peace for so long that we rather expect it and are taken aback when our freedoms and even our lives are impacted by a social movement that runs counter to our faith and morals and demands that we sacrifice our faith and morals for its agenda. We must be prepared to stand in the faith. The only response is to hold firm to the faith with joy. We must speak the truth with passion.
Be Christ for all. Bring Christ to all. See Christ in all.