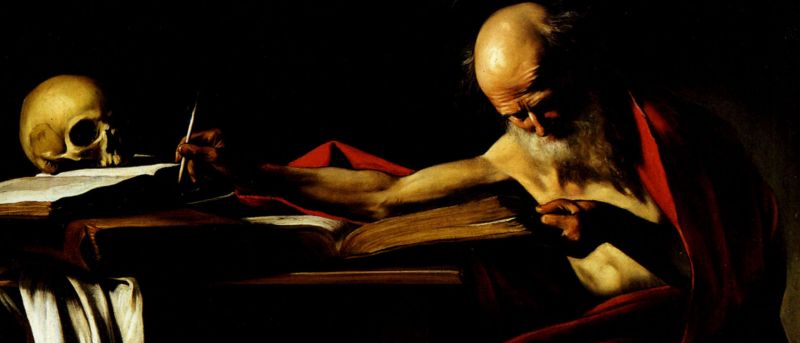 On September 30, the 1600th anniversary of the death of St. Jerome, Pope Francis promulgated his Apostolic Letter Scripturae Sacrae affectus, ("Devotion to Sacred Scripture"). In his Letter, Pope Francis honors the contributions of St. Jerome, the Scripture scholar and Doctor of the Church.
Few men have made a more immense and lasting contribution to the life of the Church than St. Jerome, if only for the singular accomplishment of translating both the Old and New Testaments into Latin, the common language of most Christian people of his time. The Latin word for "common" is vulgar, from which we get Vulgate, the name by which St. Jerome's translation is known. The Vulgate was the official translation of the Bible for the Catholic Church from the fourth century until the mid-twentieth century and, even today, serves as the standard by which the Church determines the canonical text of the Scriptures. Put simply, as far as the Church is concerned, if it's in the Vulgate, it's the word of God. The Douay-Rheims Version of the Bible is the English translation of the Vulgate. Because of his incomparable scholarship and commitment to God's revelation, St. Jerome stands with St. Augustine of Hippo, St. Ambrose of Milan, and Pope St. Gregory the Great as one of the four great Doctors of the Western Church. Numerous Bible translations and commentaries have been dedicated to St. Jerome, most famously the Jerome Biblical Commentary and the New Jerome Biblical Commentary. It was St. Jerome's desire that the truth of God's revelation be available to all by means of a comprehensive knowledge of the Sacred Scriptures for, as St. Jerome himself said, "Ignorance of Scripture is ignorance of Christ."
Pope Francis writes, "The distinctive feature of St. Jerome's spirituality was undoubtedly his passionate love for the word of God entrusted to the Church in Sacred Scripture." We would all do well to develop such a spirituality, founded on what Pope Francis calls "a living and tender love for the written word of God."
Every Catholic home ought to have on its bookshelf or readily available on the coffee table or study a copy of the Scriptures. I recommend the Catholic Study Bible. It offers helpful articles on the Bible, along with commentary and notes on each book.
If you are interested in learning more about St. Jerome himself, a good place to start is the Christian Classics Ethereal Library's entry for St. Jerome, which includes a thorough biography and a number of his writings.
Be Christ for all. Bring Christ to all. See Christ in all.