Government can't force Catholic hospitals to perform abortions and sex transition surgeries. The United States Court of Appeals for the Fifth Circuit affirmed the ruling of the District Court for the Northern District of Texas that the Department of Health and Human Services cannot require that Catholic hospitals or Catholic doctors perform abortions and sex transition surgeries. The effort by the government to force Catholic hospitals to perform procedures contrary to Catholic morals began in 2016 when President Obama interpreted a provision of the Affordable Care Act of 2010 that banned "sexual discrimination" to include refusal to perform abortions or sex transition surgeries. Obama's mandate didn't include religious exemptions, causing a conflict with Catholic hospitals and doctors. In 2020, Trump issued a ruling protecting doctors from Obama's mandate, but a federal court enjoined his ruling. When Biden became president, he returned to Obama's interpretation of the ACA, and the struggle with the Catholic hospitals and doctors continued. In Franciscan Alliance v. Becerra (Xavier Becerra is Secretary of HHS) the court permanently enjoined the U. S. Department of Health and Human Services from requiring the Franciscan Alliance Catholic hospital network to perform abortions or sex re-assignment surgeries "in violation of its sincerely held religious beliefs." Franciscan Alliance hospital network was founded by the Sisters of Perpetual Adoration. Nine states joined the suit, along with other groups. Joseph Davis, counsel for the Becket Fund for Religious Liberty, which represented Franciscan Alliance, said of the ruling, "This ruling is a major victory for conscience rights and compassionate care in America. … Doctors cannot do their jobs and comply with the Hippocratic Oath if the government requires them to perform harmful, irreversible procedures against their conscience and medical expertise. … For years, our clients have provided excellent medical care to all patients who need it," Davis said. "Today's ruling ensures that these doctors and hospitals may continue to do this critical work in accordance with their conscience and professional medical judgment." This seems so basic. Catholic hospitals and Catholic medical and nursing professionals ought to be free to act according to their faith and not be forced by the government to perform procedures they regard as immoral and against their medical judgment. To say otherwise is to assume that doctors and nurses and the hospitals where they work are simply tools of the state, required to set aside their consciences and their best judgment when the state demands. Forcing doctors to perform procedures they regard as immoral and contrary to their medical judgment would also open them to lawsuits, for if anything happened to go wrong in the procedure, the patient could demand restitution on the basis that the doctor purposefully injured them to punish them for having a procedure they regard as immoral. Why our government feels it necessary to require hospitals and doctors perform abortions and sex re-assignment surgeries against their will is nothing other than an effort to enforce a totalitarian philosophy of government against free citizens. The courts made the only decision that makes sense under our Constitution. Let's hope the government accepts the ruling and stops persecuting Catholics on this matter. I'm not hopeful.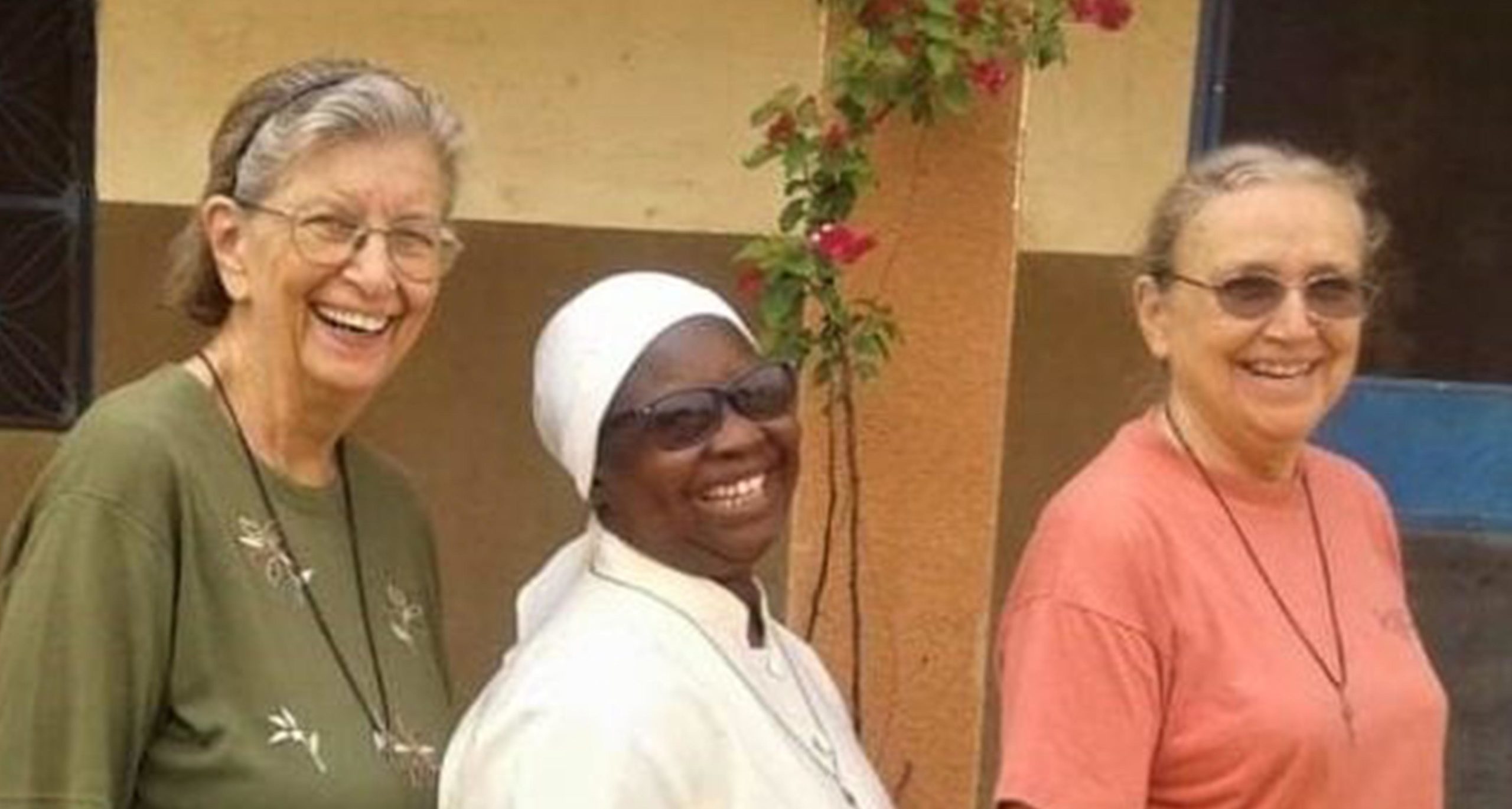 Kidnapped nun found safe. Sister Suellen Tennyson, a member of the Marianites of the Holy Cross was found alive and safe after being kidnapped from her African mission five months ago. On April 4, ten armed men raided the mission in Yalgo, Burkina Faso, where Sr. Suellen lived and worked with Sr. Pauline Drouin and Sr. Pascaline Tougma and two Burkinabe women. The men shot up the mission and kidnapped Sr. Suellen, while the others were not taken or harmed. The Yalgo mission is part of the Diocese of Kaya. Sr. Suellen served many years as a teacher and principal at the elementary and high school levels throughout Louisiana. She served as superior general of the international Marianite community of religious women. After service in Louisiana and in leadership in her order, she felt called to the missions when Bishop Thomas Kabore of the Kaya diocese invited the Marianites to Burkino Faso in 2014 to establish a parish and manage the Blessed John Paul II Center. Sr. Suellen was encouraged by her order to return to her home in New Orleans when Burkino Faso became inflamed with violence, but her sense of mission led her to stay and continue her work in the west African nation. Details of how Sr. Suellen, who is 83 years old, was found and returned to safety have not been revealed. Sr. Ann Lacour, who is congregation leader of the Marianites in the U. S., said only that, "She is totally worn out. I told her how much people love her, and she doesn't have anything to worry about. I told her, 'You are alive and safe. That's all that matters,'" Sr. Ann said that Sr. Suellen is waiting to undergo a complete physical assessment and where she goes from here is entirely up to her. For now, we can praise God and give thanks for Sr. Suellen's safe return. Too often, these stories don't have a happy ending, but this one did. Prayers for the Marianites who continue to work for the people of Burkino Faso and for all the Church in Africa, especially in those countries that are experiencing violence, political corruption, and the persecution of Christians.
Anti-Catholic assistant principal put on leave. Jeremy Boland, assistant principal at Cos Cob Elementary School in Greenwich, CT has been put on leave following revelations that he refuses to hire Catholics, conservatives, or those under 30 years old because he believes they will not toe the line in "delivering a Democratic message without really ever having to mention politics." In an undercover video interview with Project Veritas, Boland admitted to hiring only non-Catholics. When asked what he did when he found out that an applicant was Catholic, Boland replied, "You don't hire them. Because if someone is raised hardcore Catholic, it's like they're brainwashed. You can never change their mindset. So, when you ask them to consider something new, like a new opportunity, or 'you have to think about this differently,' they're stuck – just rigid." Boland went on to say, "I'm not a huge expert on religion, but Protestants in this area are probably the most liberal. But if they're Catholic – conservative. Believe it or not, the open-minded, more progressive teachers are actually more savvy about delivering a Democratic message without really ever having to mention politics." John-Paul Singh Deol, head of employment law practice at Dhillon Law Group Inc., responded to Boland's statements: "This violates so many state and federal laws it is almost unbelievable. It is quite rare these days to see this kind of overt, systemic discrimination based on religious background. It violates Title VII, as well as Connecticut's Fair Employment Practices Act." Connecticut Attorney General William Tong launched a civil rights investigation into hiring practices at Cos Cob school. Tong said, "Discrimination, hate, bigotry against any person and against any religion or on the basis of age or otherwise is reprehensible and wrong. … This video is disturbing. If teachers, school staff or applicants for education jobs have been illegally discriminated against for any reason, I will take action. As your attorney general, I will exercise my civil rights authority to protect people in Connecticut who are subjected to illegal discrimination anywhere — just as I have protected Connecticut's immigrants, LBGTQ+ people and others subjected to discrimination and deprivation of rights." It is disturbing to find someone so admitting to such blatant discrimination. Of course, Boland didn't now it was being recorded, and I suspect he wouldn't have been to free and easy about discussing his discriminatory practices had he known he was. Some are critical of what AG Tong called "vigilante journalism," but these practices are as old as journalism itself. One thinks back to the tactics of Mike Wallace on 60 Minutes, barging into offices of politicians or unsuspecting people and hitting them with accusations and revelations they were hardly prepared to respond to. In any case, whether he likes the tactics of Project Veritas or not, Tong is responding appropriately in initiating an investigation. Hopefully, we'll learn that Boland's methods and motives are rare among school administrators in Connecticut.
Religious freedom win in Indiana. On August 31, the Indiana Supreme Court upheld the right of a Catholic school to fire a teacher for violating Catholic teaching. In 2017 Layton Payne-Elliott, a teacher at the time at Cathedral Catholic High School in Indianapolis, entered into a same-sex marriage with a teacher at Brebeuf Jesuit, another Catholic school in the Indianapolis Archdiocese. In 2019, Cathedral Catholic terminated Payne-Elliott for being in a same-sex marriage. Payne-Elliott sued the Archdiocese of Indianapolis, but his suit was dismissed by the courts. Payne-Elliott brought the case to the Court of Appeals, which overturned the lower court's ruling. This time, the Archdiocese appealed to the Indiana Supreme Court, which ruled unanimously in favor of the Archdiocese. In his opinion, Justice Geoffrey Slaughter, quoting Kedroff v. St. Nicholas Cathedral of Russian Orthodox Church in N. Am. (1952), wrote, "Religious freedom protected by the First Amendment to the United States Constitution encompasses the right of religious institutions 'to decide for themselves, free from state interference, matters of church government as well as those of faith and doctrine.'" Luke Goodrich, VP & senior counsel at the Becket Fund for Religious Liberty, who represented the Archdiocese, said of the decision, "The court's decision today was a commonsense ruling in favor of our most fundamental rights. … Religious schools will only be able to pass down the faith to the next generation if they can freely receive guidance from their churches on what their faith is. We are grateful the court recognized this healthy form of separation of church and state." Brebeuf Jesuit Preparatory School, for its part, decided not to fire its teacher who had entered into a same-sex marriage with Payne-Elliott. Archbishop Charles Thompson ruled that, because of their violating Church teaching, Brebeuf Jesuit would no longer be recognized as a Catholic school and was forbidden to call itself a Catholic school. Brebeuf Jesuit has appealed the archbishop's ruling and the Vatican has suspended the archbishop's decree while the appeal is being heard. No decision has been made yet by Rome. I can only hope that Rome will uphold Archbishop Thompson's decree that Brebeuf can no longer be considered a Catholic school. In any case, the Indiana Supreme Court ruled rightly that the government has no authority to tell Catholic or other religious schools how they are to run themselves and who they may or may not hire. If that were the case, the schools might be forced to hire those who are openly hostile to Catholicism or, like Payne-Elliott, living lives that contradict the Church's faith and morals. Those who think the court ruled wrongly have to explain why the Church, unlike any other employer, should be forced to keep in her hire employees who actively oppose her mission.
Be Christ for all. Bring Christ to all. See Christ in all.